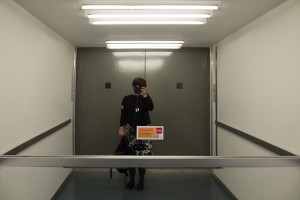 REA PAPADOPOULOU
Born in Istanbul Turkey, lives and works in Athens Greece.
M. Arch/School of Architecture/Aristotle University of Thessaloniki, Greece.
Freelance photographer and architect, working on a long term projects mainly documentary covering environmental, social and urban issues
Represented by Athens House of Photography, in Washington, D.C., Maryland and Virginia area.
PHOTOGRAPHY
2014 and 2o16  Project Development Workshops with Stratos Kalafatis
2011-2013 Workshops at Athens House of Photograph tutor Ioanna Vasdeki
Ed Kashi workshop, January 2012.
2010 Workshops at the Hellenic Photographic Society
EXHIBITIONS
2012, December, Hellenic Photographic Society (group show)
2013, April, PhotoVision (group show)
2013, April, Hellenic Photographic Society (group show)
2014, June, 14 images of Seven Kilometers were exhibited in Athens New Horizon project at Amanzoe hotel (group show)
2014, July, The Girls Are Sleeping Upstairs at Nikos Gaitis Gallery, Tinos Island Greece (solo show)
2015, May, The Girls Are Sleeping Upstairs & Halki At Photometria Festival Ioannina Greece (solo show)
2015, September, Halki at '6 Photographers 6 Countries' Exhibition at Athinais Athens (group show)
2015, October, The Girls Are Sleeping upstairs at the Athens House of Photography (solo show)
PUBLICATIONS
2014 Seven Kilometers were included in the Catalogue 'Greece + Photography' published by Fotograficus
2016 'The Theological School of Halki, The buidling and its restoration' 15 photos of Halki were included, published by the Theological School of Halki
2016 The Lake You Don't See were selected and included  in http://www.wip.gr/issues/Wip19.pdf  issue : Landscape, Geography – Autobiography – Metaphor